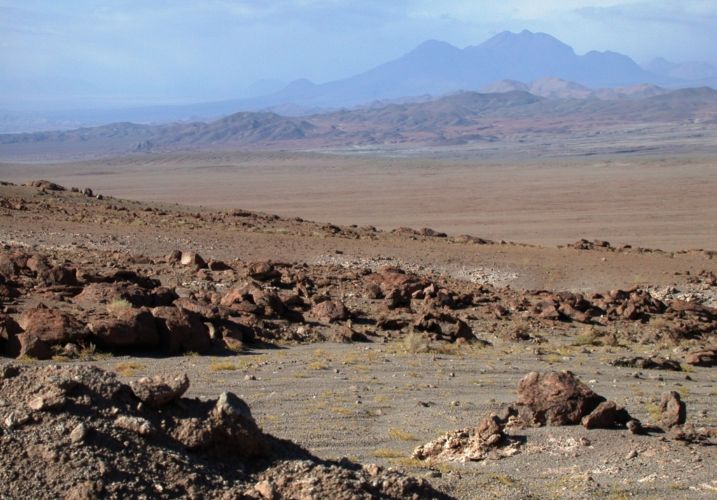 Click on image for larger version
Previous
Next
Index

The Chilean volcano Lascar, seen from near the south-east corner of
the Salar de Atacama, in the Atacama Desert- the most desolate place
I've ever been. This area has luxuriant vegetation compared to much
of the Atacama.

4:38pm Chilean time, March 16th 2003
1/375 sec., f7.4, ISO 100, focal length 21.9mm
Cropped, resampled, contrast increased.