John and Jane's Sabbatical
Jane and I spent the first half of 1998 in England. We were gone from Flagstaff from January 10th till July 15th 1998.

Some pictures, finally!

Thoughts on our experiences so far from John and Jane (updated 98/05/28).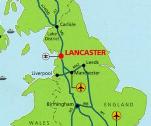 I worked at the University of Lancaster with the Planetary Science Research Group. Lancaster is in N.W. England, near Colne, Lancashire, where I grew up.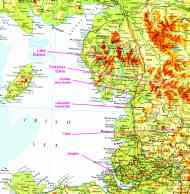 Here's a more detailed, annotated, map of North-West England: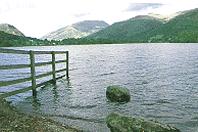 Also nearby are the lakes and mountains of the Lake District, where we spent many weekends.

We lived in the small town of Grange-over-Sands, Cumbria [excuse the tourist hype and bad spelling at this link], where we have relatives. Grange is a half-hour commute by train across Morecambe Bay from Lancaster.


A view from the hills above Grange, looking towards the Lake District mountains, December 1996.
---
Return to Spencer Home Page