...So do I! I feel most at home in an underwater cave.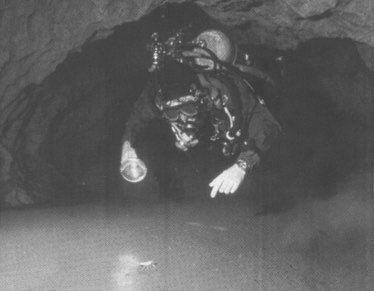 ---
I have been a certified scuba diver since 1981. I hold multiple certifications in scuba and cave diving from various certifying agencies: Openwater (NAUI #727371 and NAUI #26284), Advanced Openwater (PADI #9006338402), Cavern (NACD #C1878), Introductory Cave (NSSCDS), Full Cave (NSSCDS and NACD), and Cave Recovery (NSSCDS). I have completed over 80 cave dives in northern Florida and have spent more than 117 hours in underwater exploration in 185 dives.

As the Colorado and Arizona Regional Coordinator for the International Cave Rescue and Recovery Team, I am on first call in case of a cave diving related loss or fatality. My responsibility is to interface with local law enforcement to supervise the recovery operation and gather the necessary divers and assign them to assist in handling the recovery. While in Arizona, I was also a team member with the Pima County Search and Recovery Divers.
---