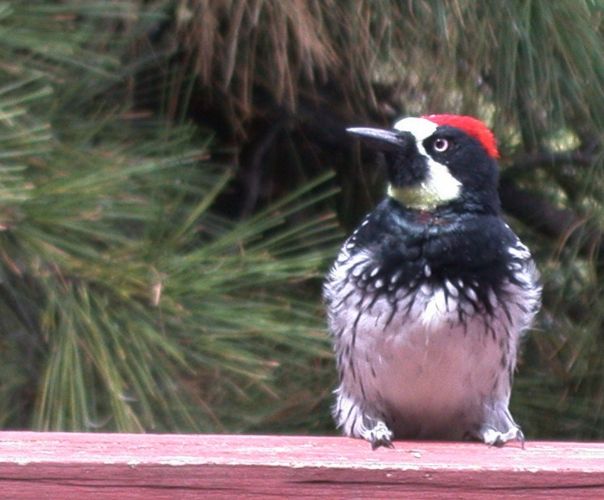 Click on image for larger version
Previous
Next
Index

Acorn woodpecker from our living room window. A spontaneous
shot taken after an hour's worth of carefully-planned ones- this was
the best. Bird photography is challenging with the Coolpix 995
due to its small aperture at the telephoto end of its zoom range,
which forces fairly long exposure times. Expect many blurry images
for each sharp one.

12:31 pm, Sept 3 2001.
1/96 sec., f5.1, ISO 200.
Cropped, darkened.