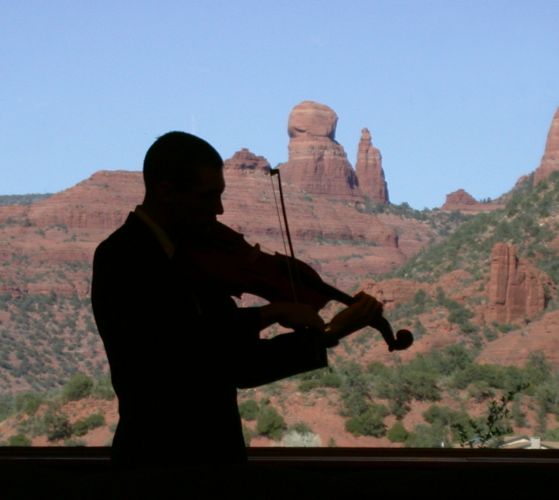 Click on image for larger version
Previous
Next
Index

A violist tuning up in front of the window, at a concert in a church
in Sedona. Low light levels in the church, and strong backlight from
the window, made photography of the concert challenging, but for this
shot the lighting worked to my advantage.

3:58pm, March 3, 2002.
1/376 sec., f5.8, ISO 200.
Cropped, part of a cross removed from the window by cloning the sky.