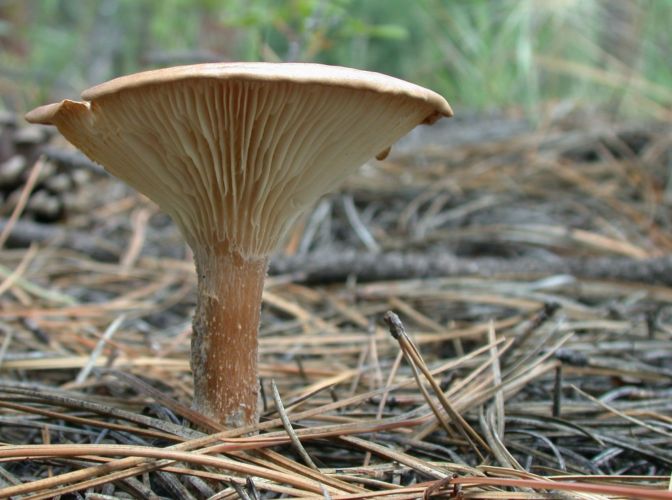 Click on image for larger version
Previous
Next
Index

Some sort of mushroom on the forest floor on Observatory Mesa. August
is mushroom season in Flagstaff, following the monsoon rains.
Composing pictures like this with the 995 is fairly easy, thanks to
its swivel-lens design. No groveling required...

10:54am, August 31st 2003
1/40 sec., f4.8, ISO 100, focal length 14.6 mm
Cropped, subsampled.