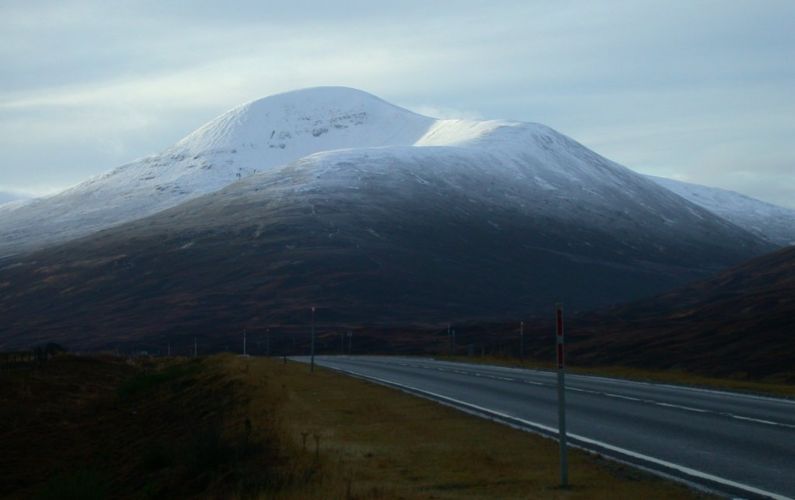 Click on image for larger version
Previous
Next
Index

The Pass of Drumochter again, on the return journey south in better
weather. The curvaceous mountain is either the Boar of Badenoch or
the Sow of Atholl- I need a better map to be sure which.

10:02am GMT, November 30th 2003
1/164 sec, f6.7, focal length 26.9 mm
Cropped, resampled.