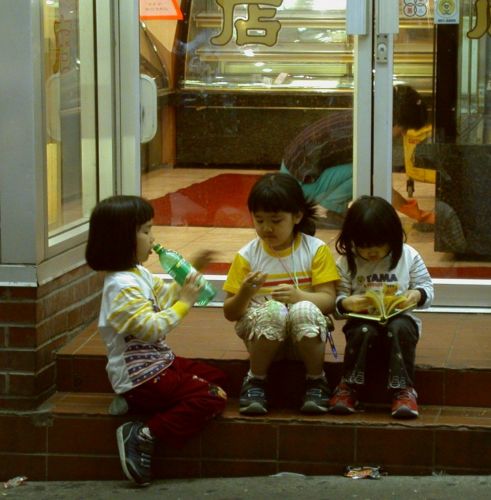 Click on image for larger version
Previous
Next
Index

Three young girls amusing themselves at the Chinatown
Night Market, Vancouver. Taken with color balance set
to "incandescent", which left the colors looking cold-
I tried to warm the colors up a bit here. Thanks to our
friend Devon for suggesting I take this picture.

10:22pm PDT, July 25th 2003
1/18 sec, f4.1, ISO 400, focal length 21.5 mm
Cropped, resampled, color balance adjusted.