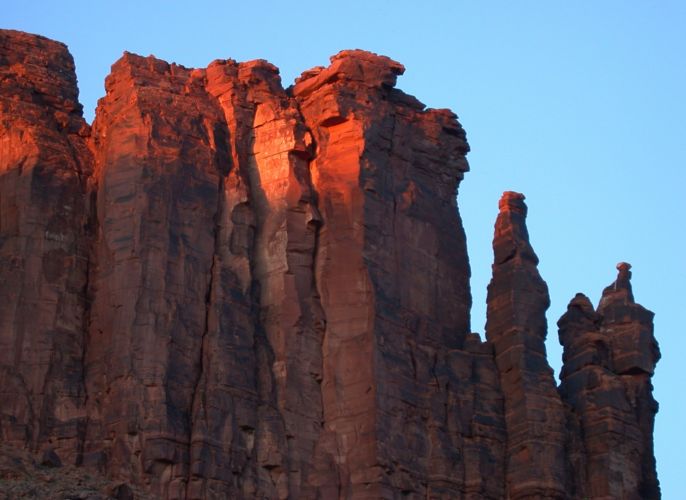 Click on image for larger version
Previous
Next
Index

The wall of Professor Canyon, above the Colorado River near Moab,
Utah, at sunset. Images like this are too easy in the canyon country-
any credit goes to nature, not to the photographer. I did do a pretty
good job of holding the camera steady, though- the lens is near the
extreme end of the telephoto range.

8:09pm MDT, May 8th 2002.
1/33 sec., f4.6.
Cropped, subsampled, darkened.