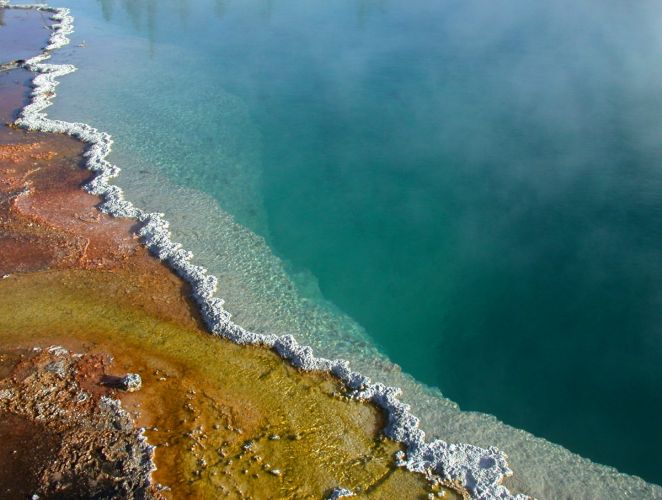 Click on image for larger version
Previous
Next
Index

A multicolored hot spring, inappropriately called Black Pool, at West
Thumb thermal area, Yellowstone, lit up by the evening sun. It's hard
to judge the scale in this picture- the image is maybe 3 feet across
at the bottom.

7:02pm MDT, August 11th 2004
1/305 sec, f6.0, ISO 100, focal length 8.2 mm

Resampled, cropped, a small piece of the boardwalk removed from the
upper right corner by cloning.