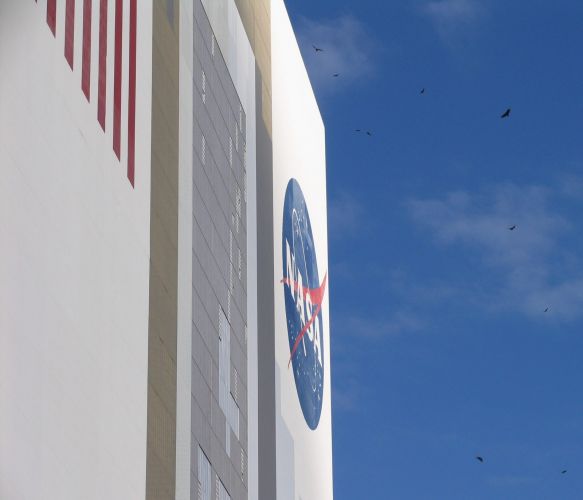 Click on image for larger version
Previous
Next
Index

The Vehicle Assembly Building at Kennedy Space Center, Florida. My
first visit to this colossal icon of the space program. The fact
that one corner of the building is in sunlight while the rest is shaded
by a passing cloud helps to convey some idea of its size.

3:19pm EST, November 3rd 2005
1/2000th sec, f4.5, ISO 50, focal length 26.3 mm
Rotated, cropped, resampled.