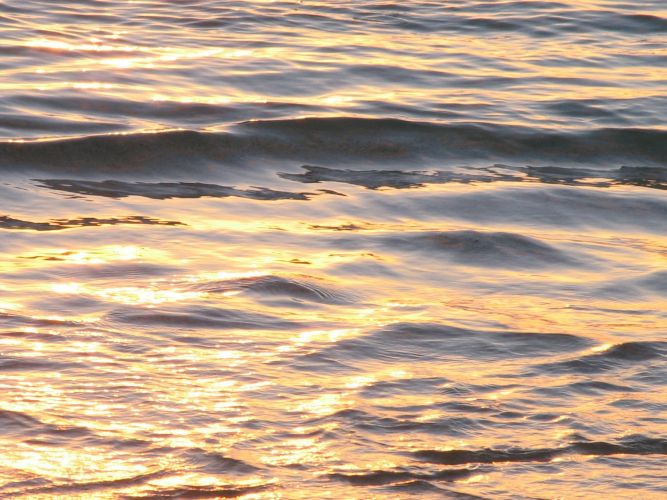 Click on image for larger version
Previous
Next
Index

Sunset reflections at San Souci beach, Honolulu. The original
frame included an artistically-composed beach ball and part of the
shoreline, but I decided that the texture and color of the water
look best without any distractions.

6:17pm HST, February 5th 2005
1/100th sec, f5.0, ISO 50, focal length 51 mm
Cropped.