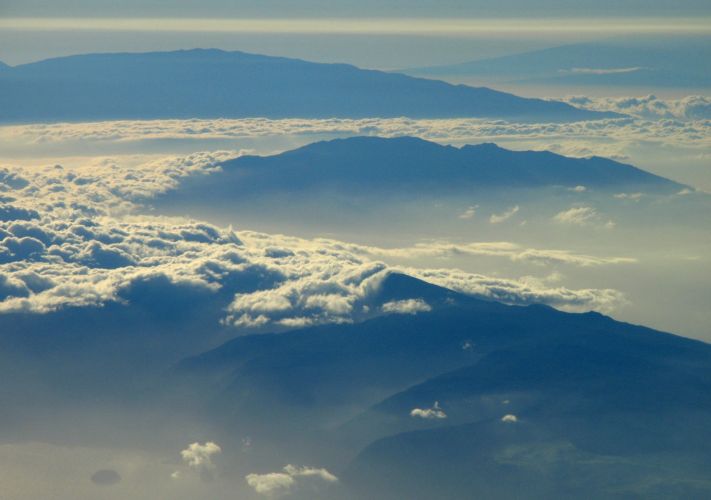 Click on image for larger version
Previous
Next
Index

The Hawaiian islands, from a plane heading back to the mainland.
Volcanic effluent from Kilauea wraps around the lower slopes of the
older ruined and dormant volcanos down the island chain. From front
to back: East Molokai, West Maui, Haleakala, and in the distance,
Kohala and Mauna Kea on the Big Island.

8:13am HST, February 7th 2005
1/2000th sec, f5.6, ISO 50, focal length 51 mm
Rotated, cropped, resampled, contrast enhanced.