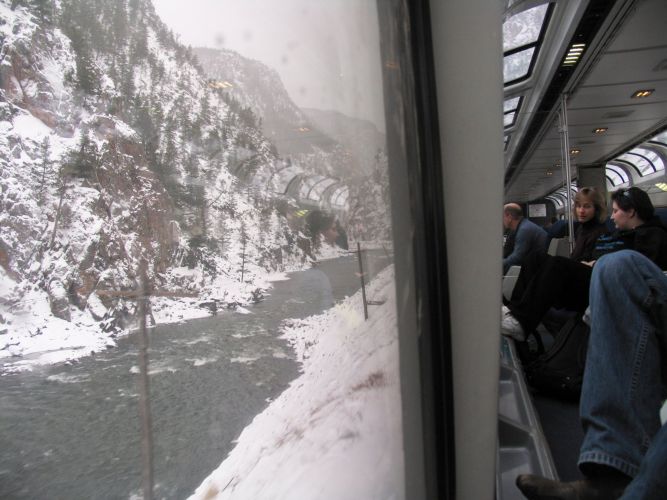 Click on image for larger version
Previous
Next
Index

Taking the California Zephyr through Gore Canyon in the Colorado
Rockies. Fun to combine the cozy interior and frigid exterior in a
single shot that looks like a composite, though of course I simply
jammed the camera against the window.

4:13pm, December 1st 2005
1/60th sec, f2.4, ISO 50
Brightened, resampled.