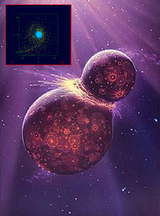 Studying the origin of the Earth/Moon system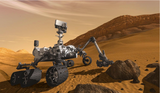 Radiation Assessment Detector (RAD) on the Mars Science Laboratory's Curiosity Rover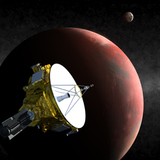 New Horizons flew by Pluto
on July 14th, 2015
SwRI-Boulder's Departments of
Space Studies and Space Operations
Studying the Solar System through Research and Exploration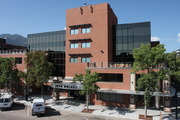 Southwest Research Institute's Planetary Science Directorate has over 80 employees and is located in the Exeter Building at 11th and Walnut in downtown Boulder, Colorado.


Areas of research and development:
Space Studies

Planetary Physics
Planetary Atmospheres and Surfaces
Solar Physics
Solar System Dynamics
Astronomy
Computer Systems

Space Operations

Space Technologies
Mission Operations
For more information, see our brochure.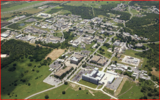 Southwest Research Institute (SwRI), based in San Antonio, Texas, is an independent, nonprofit, applied engineering and physical science research and development organization with over 3000 employees. The Space Science and Engineering Division's goals are excellence in space research and the expansion and deepening of SwRI's space research efforts.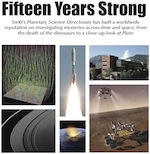 We were recently written up in SwRI's "Tech Today", celebrating 15 years in Boulder. Click the image to the left to download the article or view it online here.

[ Space Science and Engineering Division]
[SwRI Organization | SwRI Home]
---
Web page comments can be addressed to: webman@boulder.swri.edu